ASA's text-to-donate program makes supporting your foundations as easy as 5-0-1-5-5.
Enter those numbers in your phone, hit send, then choose the foundation you wish to support and the amount you wish to give. It's that easy.
Here's how it works:
Open a new message in your phone.
Enter the number 50155 in the phone number field.
Then in the text message field, enter the letters of the foundation you wish to support:
ASACF (ASA Charitable Foundation)
APSF (Anesthesia Patient Safety Foundation)
FAER (Foundation for Anesthesia Education and Research)
WLM (Wood Library-Museum of Anesthesiology)
ALL – To give to all four foundations evenly (FAER, ASACF, WLM, APSF)
Hit send.
Enter the amount you wish to give. You'll then be asked to enter your personal and payment information. You'll receive a confirmation email moments later.
The New York State Society of Anesthesiologists has announced that it will match all donations now through October 26 — up to a total of $10,000!
The option to use text-to-donate to ASA foundations ends at the conclusion of the meeting on Wednesday.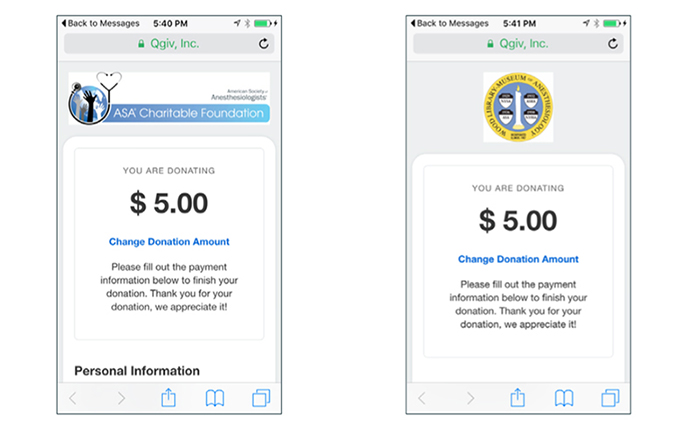 Return to Archive Index