Welcome to Orlando and ANESTHESIOLOGY 2019, the only meeting that unites more than 14,000 clinicians, thought leaders and professionals from around the world. As you get settled and prepare for the next four days ahead, we encourage you to take a moment to read through today's edition of the ASA Daily News.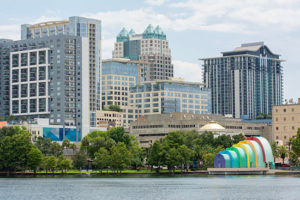 Each morning, the ASA Daily News will be your source to review the day's events and get a peek at what's ahead. We'll cover many of the cutting-edge sessions, highlight notable events and provide details about the things you need to know at the meeting.
If your itinerary isn't already full, be sure to browse all the educational sessions and events being offered this year. Explore trending topics, grow your professional network and access the latest products and services. With more than 400 sessions, there's something for everyone. Orlando is especially exciting as it's a family friendly spot with many attractions for attendees to enjoy as a brief hiatus from each day's sessions.
And don't forget to pick up a printed copy of the Meeting & Exhibit Guide or download the meeting app for the most up-to-date information in the palm of your hand. Click here to get the app.
Return to Archive Index