Here's one less thing you'll have to carry around the meeting this year.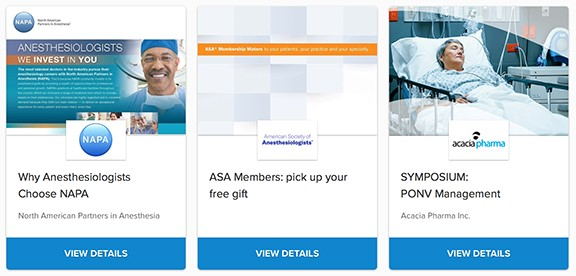 As you arrive in San Francisco for ANESTHESIOLOGY 2018, be sure to check out our first-ever Virtual Event Bag.
Inside are unique offers from industry, opportunities from ASA and its Foundations, and information about events and services you won't find anywhere else.
Access the Virtual Event Bag today!
Return to Archive Index