ASA supports several organizations that align with its mission to advance the practice and secure the future of anesthesiology. At ANESTHESIOLOGY 2018, Connect for a Cause will raise funds for four ASA foundations at the world-renowned Asian Art Museum. There's no better opportunity at the meeting to network with fellow attendees and enjoy great food and entertainment. There are two ticket options:
Envoy ticket: $150 (ASA estimates $75 of the $150 purchase price is tax deductible.)
Ambassador ticket: $250 (ASA estimates $125 of the $250 purchase price is tax deductible.)
The event will benefit four related organizations:
The Anesthesia Patient Safety Foundation (APSF) works to continuously improve patient safety through research, education, programs, campaigns and dialogue with national and international organizations.
The ASA Charitable Foundation provides time, talent and tools to those in need, primarily in underserved areas around the world. It also supports emerging international specialty leaders through its Global Scholars Program.
The Foundation for Anesthesia Education and Research (FAER) advances medicine by providing educational and research grants to support future physician-scientists in anesthesiology. Since 1986, FAER approved more than $38 million in funding.
The Wood Library-Museum of Anesthesiology (WLM) advances the profession by preserving and sharing its heritage and knowledge. It maintains one of the most comprehensive collections devoted to anesthesia history.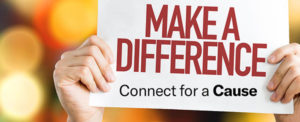 If you're unable to attend the event but would still like to help, you have the option of contributing via mobile device at any time. Simply text the appropriate keyword below to 50155 to support individual foundations, or text "ALL" to split your donation equally.
Anesthesia Patient Safety Foundation
Keyword: APSFdn
ASA Charitable Foundation
Keyword: ASACF
Foundation for Anesthesia Education and Research
Keyword: FAER
Wood Library-Museum of Anesthesiology
Keyword: WLM
Whether you're passionate about patients, helping underserved communities, educating the next generation or maintaining our unique history, your contributions to ASA Foundations will help to ensure a strong future for the specialty.
Return to Archive Index